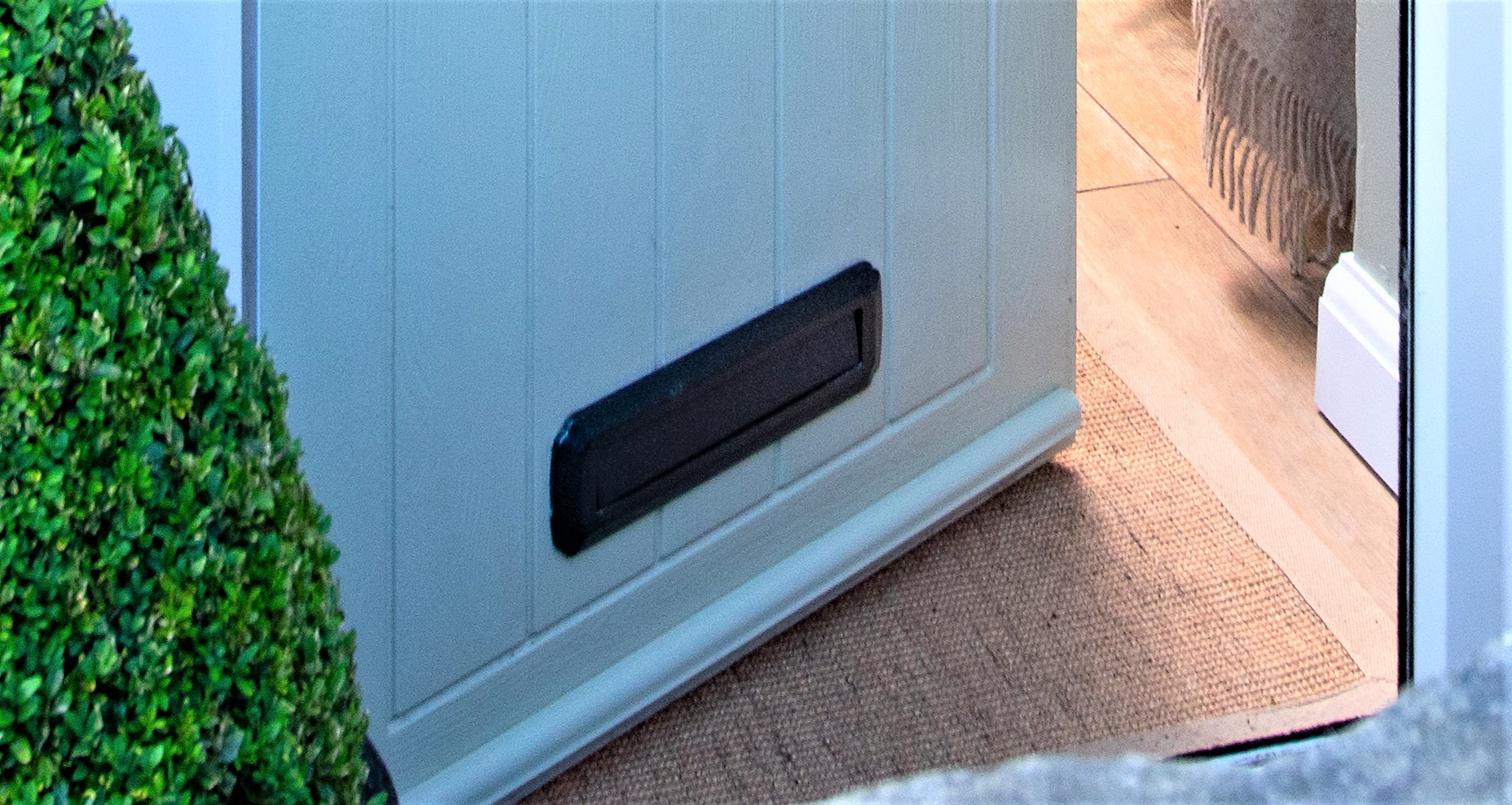 Fenestration Sector
The fenestration sector is one of the most important aspects of what we do here at Rocal Extrusions. We work with leading window, door and conservatory manufacturers to create high performance products. It's understandable that customers want the very best from their home improvements, and we're proud to contribute towards these with our excellent product offerings.
Our plastic extrusions create a wide range of components for the fenestration sector. Some of our most popular products that we produce include rain deflectors, coupler trims for connecting windows and doors together, as well as finishing trims to add the perfect final touch to any installation. All of these are available with bespoke foiling options. We also create conservatory trims and corner posts, as well as glazing trims and gaskets.
Request a Quote
Why Choose Rocal Extrusions?
Specialist Design Service
Our experienced team can take your initial design concepts and develop a bespoke plastic extrusion that perfectly fits your desired application. From specifying the ideal blend of polymer to developing tooling and agreeing the manufacturing processes, our team can quickly and cost effectively bring your vision to life.
Short Lead
Times
We keep large volumes of our standard profiles in stock, and our own in-house tool making facilities mean we can quickly, and cost effectively, produce bespoke profiles and components at short notice.
Versatile Manufacturing
We can supply plastic extrusions in almost any length and are happy to accommodate both small production runs and industrial size orders.
Fast Nationwide Delivery
Our own national distribution fleet allows us to deliver on time, every time at very little cost to our customers. By choosing Rocal Extrusions, you can enjoy peace of mind that your plastic extrusions will arrive on time, every time.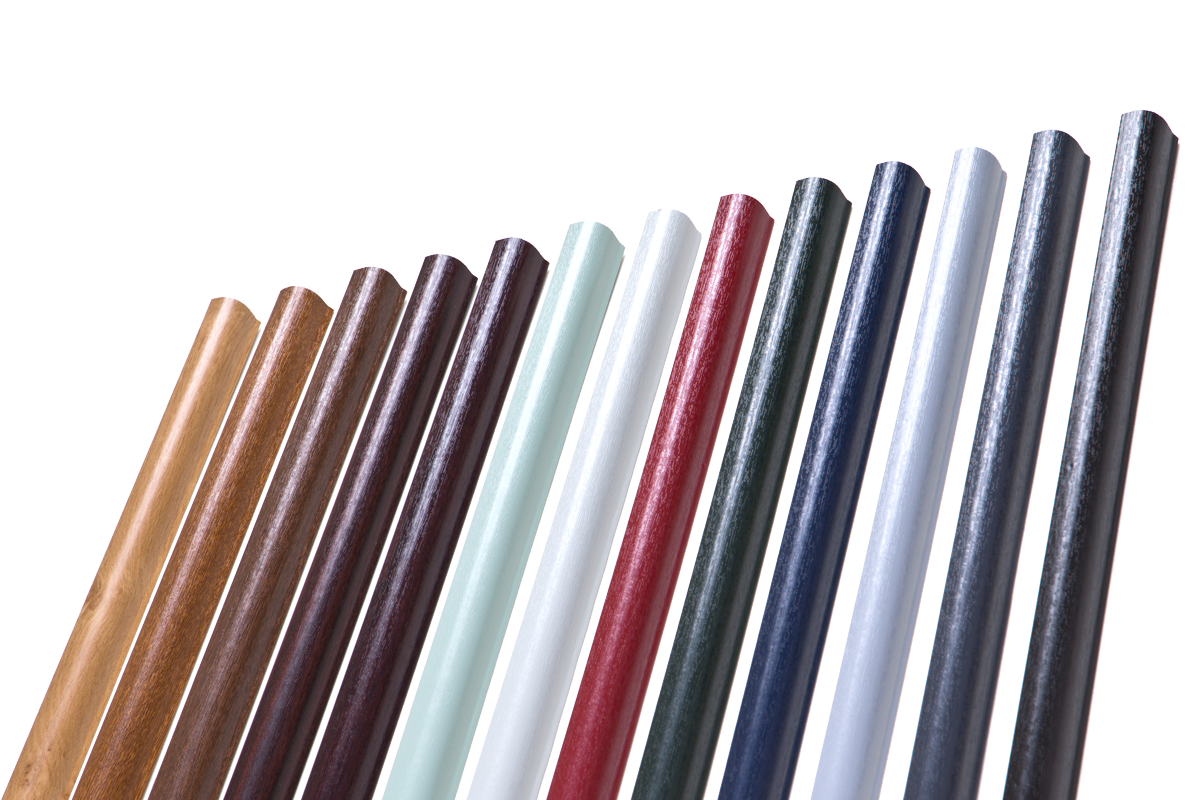 Foil Wrapping Service
Every home has a unique style, which means that every plastic extrusion profile and component we create needs to be similarly unique if required. That's why our custom foil wrapping service, carried out in-house by our professional team, is one of the important parts of what we provide for the fenestration sector. 
The fenestration industry prides itself on choice for customers, so we need to have an equally impressive offering to provide them with. Fortunately, this sector offers a near universal range of colours, so we can source perfectly matching foils to produce products that seamlessly match the product offerings that are available. 
Our experience and insights into the fenestration sector help our plastic extrusions to stand out from the crowd. The experts at Rocal Extrusions understand exactly what goes into creating the perfect profile, and our in-house, on-site equipment ensures the job is done to a high standard with fast lead times to create the foil wrapped extrusions that are needed. 

Our TimbPlas innovation is perfect for the fenestration sector. Understandably, homeowners will want to reduce moisture and water ingress breaching their homes. Since many products are specifically geared towards keeping out the cold and the rain, this makes TimbPlas an excellent addition to the products offered in the fenestration industry. 
There are many key benefits to TimbPlas that make it perfect for this sector. This material is completely unaffected by moisture and offers no thermal bridging. TimbPlas is the ideal choice around any apertures where timber studying may typically be used. Its impressive and improved performance over the alternatives allows Rocal Extrusions' offering to stand out from the competition. 
Learn More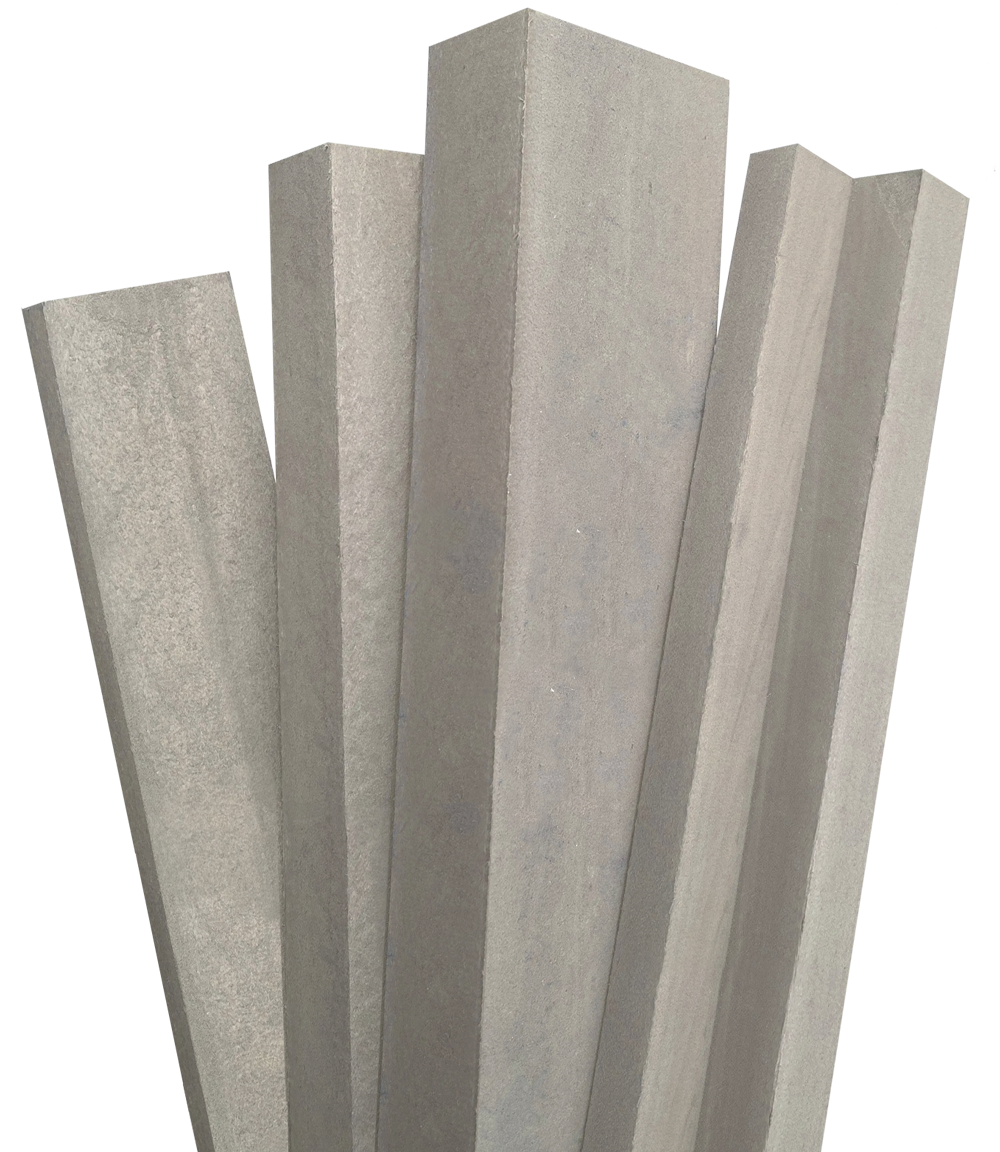 Why Choose Rocal Extrusions for the Fenestration Sector?
Our experienced team have worked closely with the fenestration sector for many years, accumulating a vast amount of knowledge that we can pass onto you with our advice, recommendations and within our products. We work closely with window, door and conservatory manufacturers to enhance their installations with our bespoke plastic extrusions. 
If you would like to find out more about the range of products and plastic extrusions we offer in the fenestration sector, we encourage you to get in touch with our friendly and professional team. Complete any home improvement project to an excellent standard with our custom tooling facilities. This means you don't have to stick to standard profiles for your doors and windows. Here at Rocal Extrusions, we'll work with you to design the best profile for your individual product, giving you the unique edge over the competition.
Talk to us today to get your free quote for plastic extrusions in the fenestration sector. Talk to us about the wide range of options we offer and the many ways we can enhance your project as we have for other window, door and conservatory companies across the UK.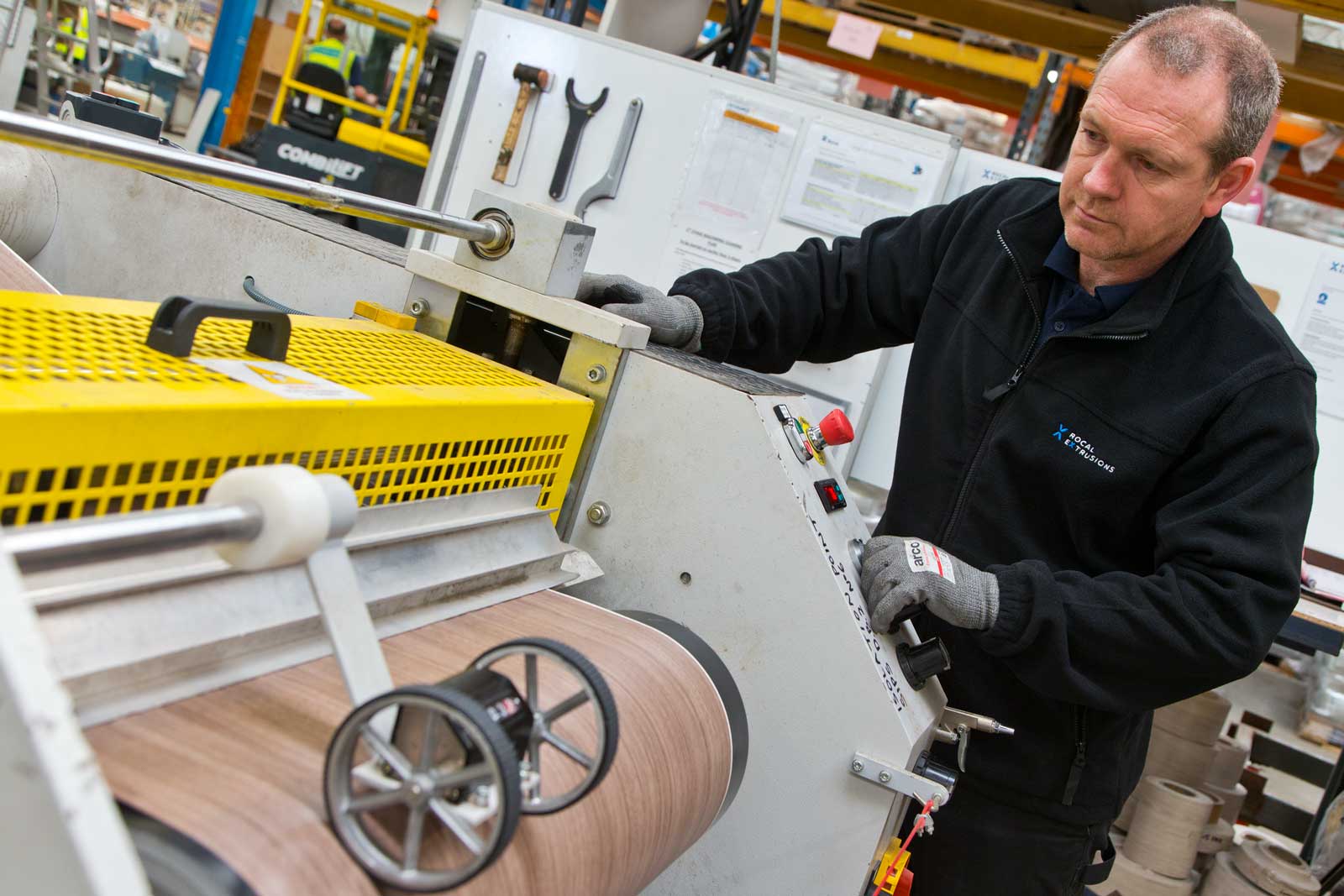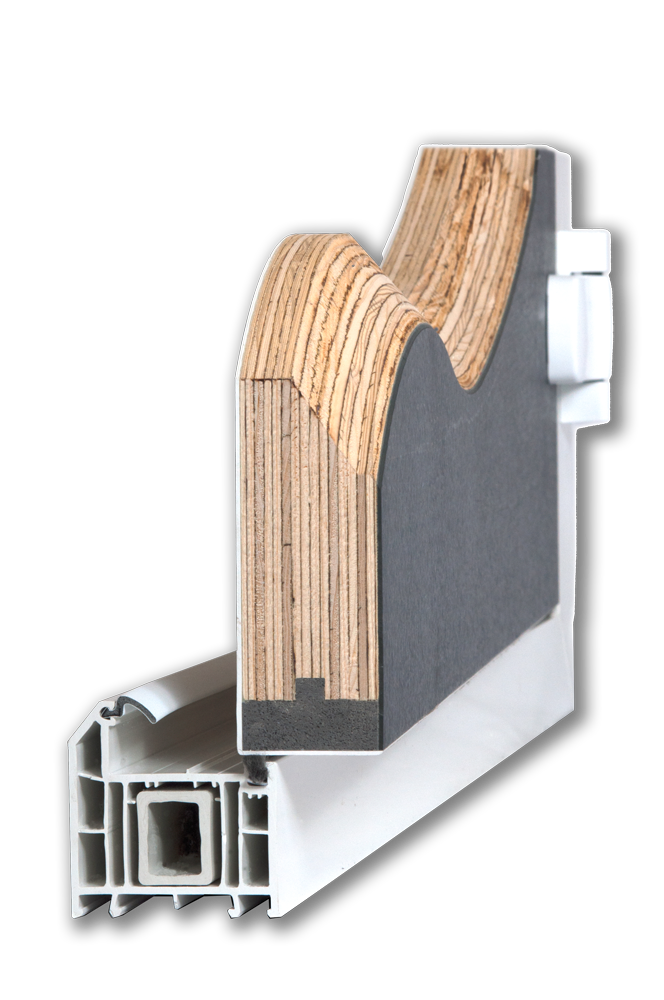 Endurance Case Study
We work with market-leaders Endurance Doors to combat many of the issues that lesser front doors and even other composite doors on the market often face, with the help of our bespoke plastic extrusions. Our experience in the fenestration sector contributes to the high performance and ongoing popularity of Endurance composite doors. 
One of the top priorities for homeowners is to keep their home protected from the elements. Our plastic extrusions for the fenestration sector are used for moisture resistance. This makes our extrusions the perfect replacement for a timber frame for these composite doors.
Take a look at the whole case study here.
View our Case Study