FOIL WRAPPING
SERVICES
As part of our commitment to offering a complete service, Rocal Extrusions offer wrapped plastic extrusions in a vast array of different colours, textures and finishes. Our team have experience wrapping both plastic extrusions that have been produced in-house, as well as foiling profiles which have been manufactured elsewhere in either PVC foil or paper.
We commonly wrap plastic extrusions to emulate the colour and finish of wood, leather and other material surfaces which are also embossed to deliver a premium look and feel.
Our foiled wrapped products can be developed for both internal and external use, offering unrivalled durability and weatherability where required.
FIND OUT MORE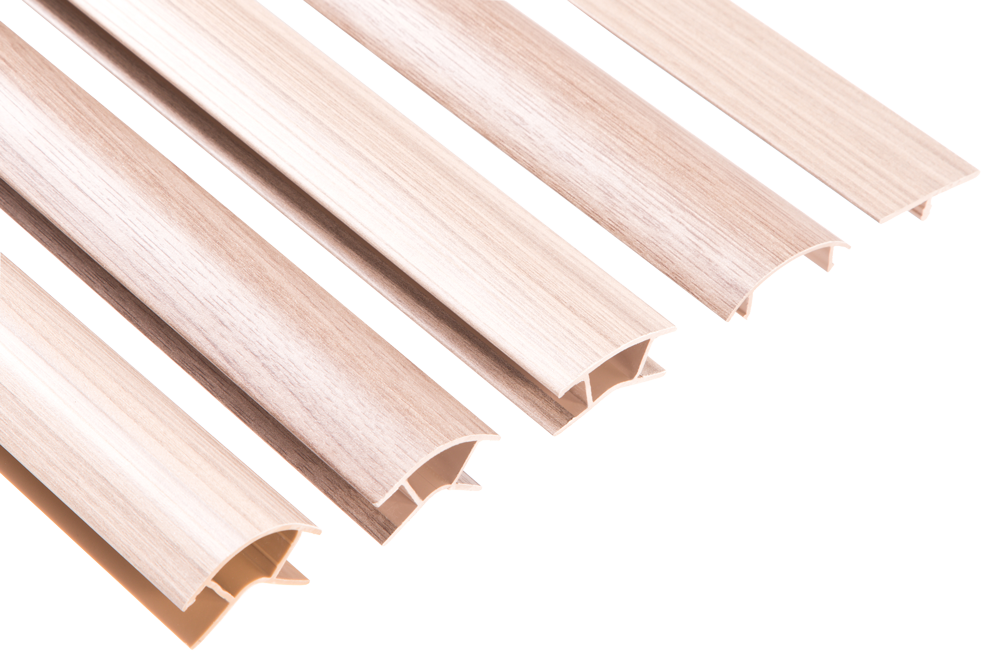 WHAT PRODUCTS
DO WE WRAP?
Our team have vast experience wrapping and foiling products from different market sectors.
Much of our wrapping work comes from a combination of the Fenestration, Leisure Home and Furniture Manufacturing markets. Some examples of products we currently wrap include:
• Window and door profiles
• Edging strips for office furniture
• Internal profiles for caravans and leisure homes
• Rain deflectors
• Papered connection strips for internal wall panels
WRAPPING CASE STUDIES
LEISURE HOME INDUSTRY
We manufacture a wide range of wrapped internal profiles for well-known leisure home manufacturers. Each season we update our wrapping materials to reflect the latest trends and ensure we offer perfectly colour matching wrapped profiles that are reflective of consumer tastes. We manufacture everything from wrapped edging trims, furniture components and panel connecting strips to offer our customer's products an overall feeling of quality.
FENESTRATION INDUSTRY
Well-known composite door manufacturer, Endurance Doors, approached us to manufacture a series of perfectly colour matched components to their premium solid core composite doors. We manufacture a wide range of foiled products for Endurance, including rain deflectors, door profiles, and PVC finishing trims.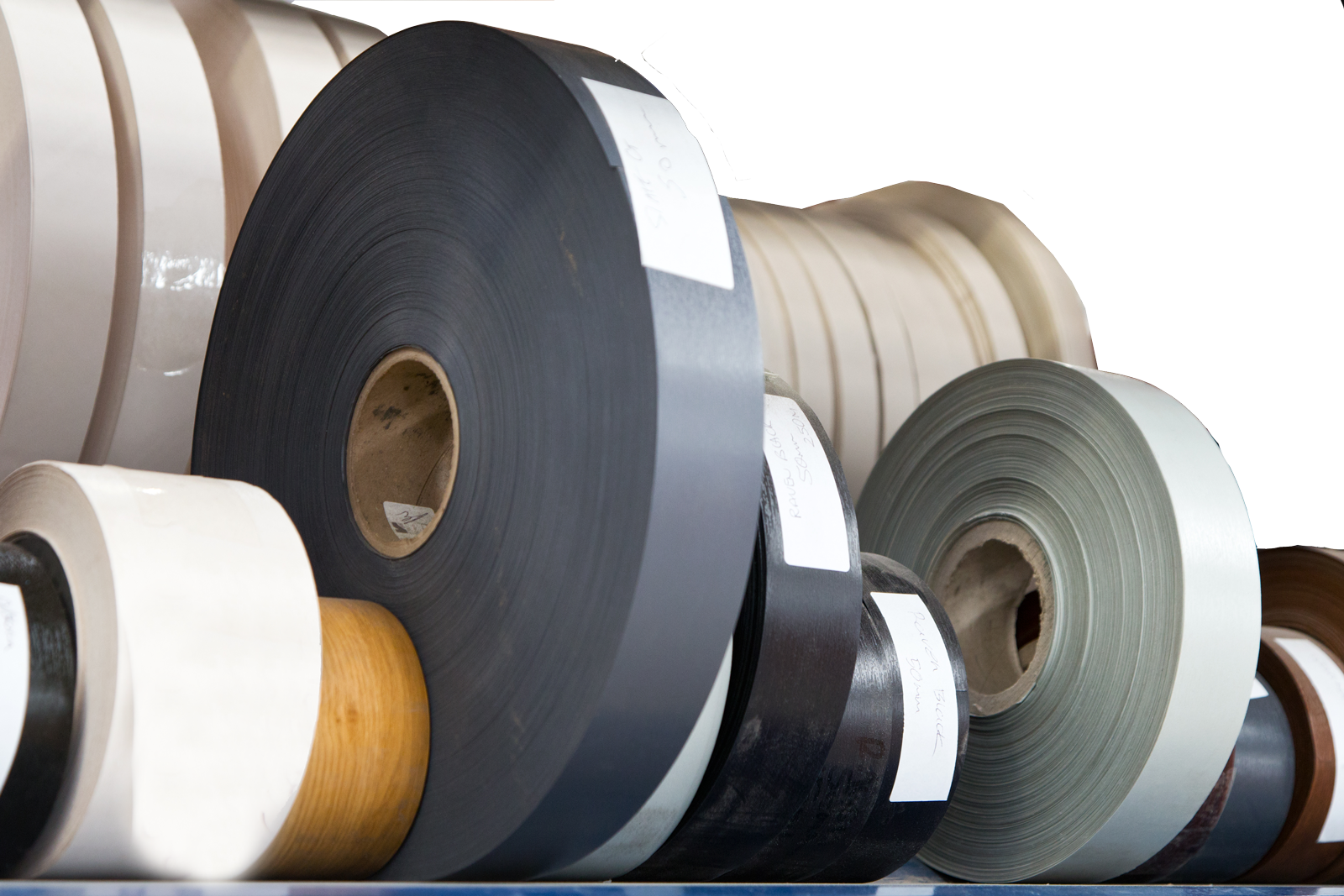 WHAT MATERIALS
DO WE WRAP WITH?
At Rocal Extrusions we have lots of experience wrapping with a wide range of different PVC foils and papers, many of which we hold in stock.
Should you require a bespoke finish for your extruded plastic profile, our expert team can source material to perfectly match your existing product to create a seamless finish, or source contrasting foils to create a statement piece.
BEST OF BOTH
ONLINE OR
OFFLINE WRAPPING?
Online Wrapping
Our online wrapping capabilities allow us to apply the foiling or paper as part of the initial extrusion process. Once an extrusion has been fed through the die and cooled to retain its shape, the profile is then dried using a series of air jets before having the desired foil or paper applied to it by machine. This allows us to wrap products cost effectively as there is no secondary operation required.
Offline Wrapping
For some more complex products, or products which we do not manufacture in-house, our offline wrapping capability allows us to apply foil or paper to an otherwise completed product. This process involved feeding the completed extrusion through a series of rollers to apply the desired wrapping to the profile, with further rollers adding pressure onto all parts of the extrusion to ensure optimum adhesion and a seamless finish.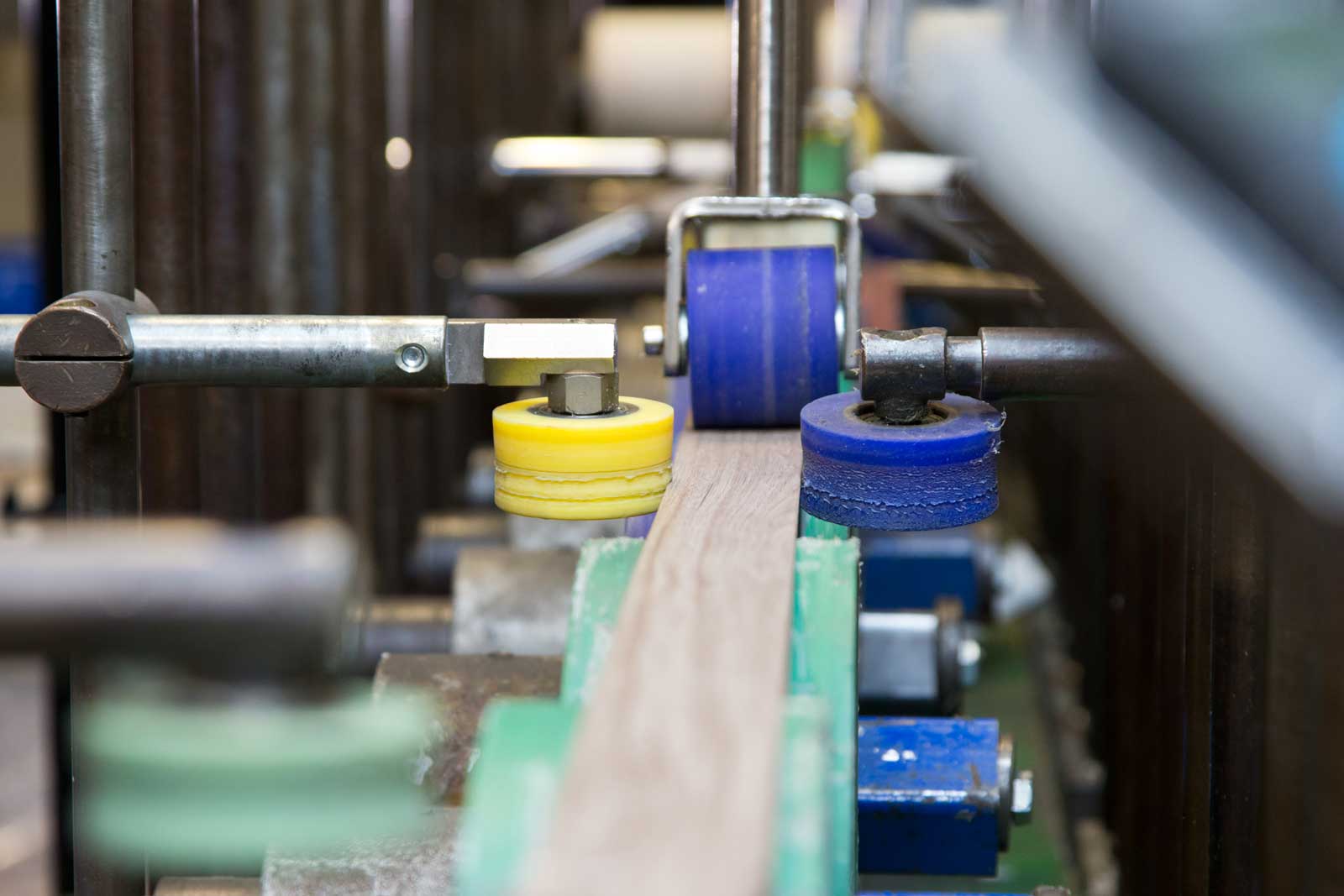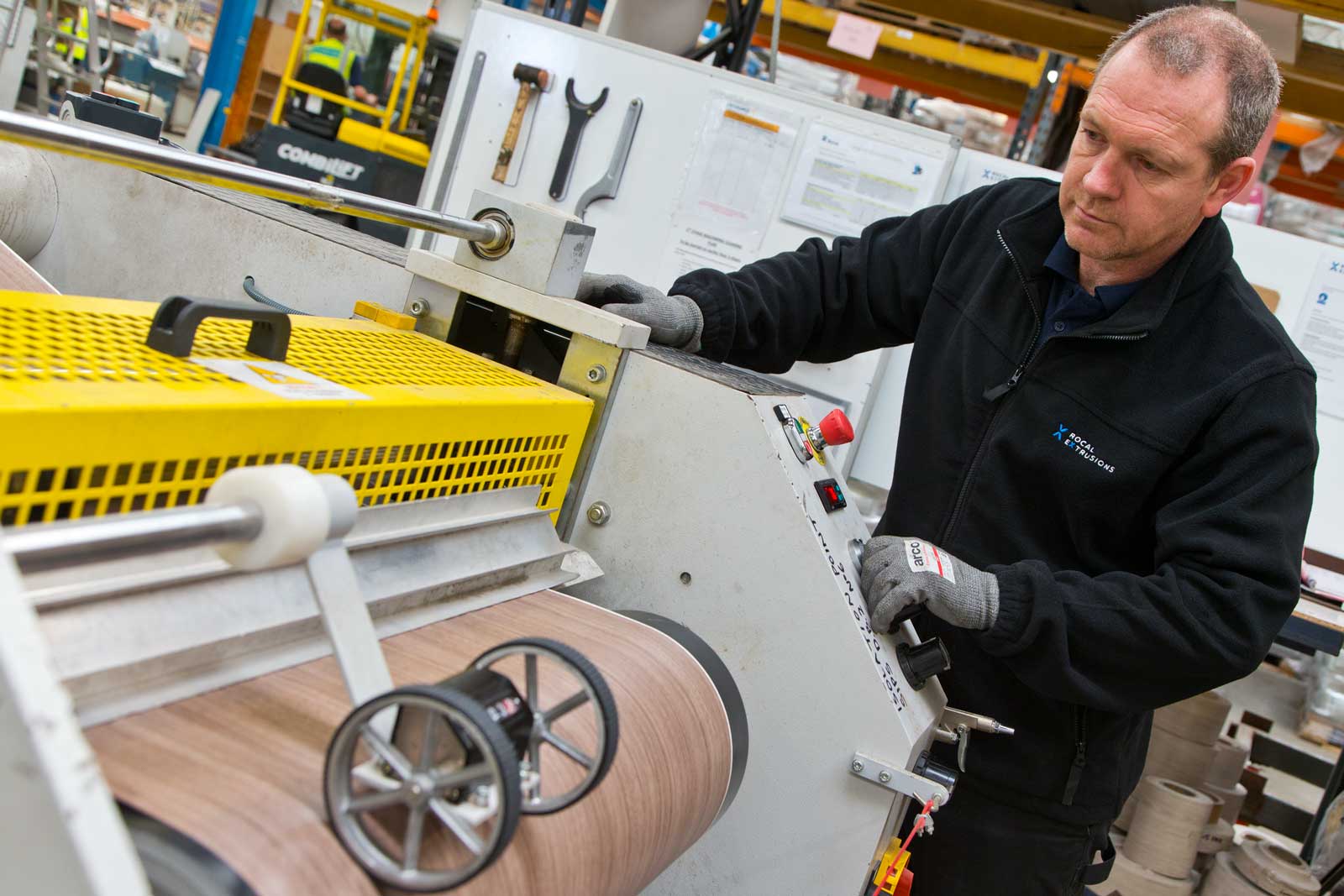 MINIMISING WASTE
In 2018 we invested in a foil slitting machine to enable our team to slit any wrapping material into the exact widths required to foil plastic profiles whilst utilising the least amount of material. This enables us to work quickly and efficiently, allowing us to pass those cost savings on to our customers.