Here at Rocal extrusions, we want to make sure that our products are up to snuff with everything else that is out there on the market. We also want to be certain that the services we provide to our customers are equally of the highest quality available. As a result, we make sure that we're proud enough to showcase our services in articles such as these so that customers that are new to us or are new to the plastic extrusion industry, in general, are clear on exactly what it is that we provide for them. Today we wanted to focus on those services that are spread across our site and collate them in one space so that you can get a comprehensive and clear understanding of where your money is going when you work with Rocal Extrusions.
Project Management
We know that producing bespoke plastic extrusions that are suited to their applications can be a complex and tricky process. Our team of experts here at Rocal extrusions have developed and delivered thousands of bespoke plastic profiles for clients across many industries. Whether it be for kitchen and bathroom, leisure homes or office furniture, we make sure to provide the plastic extrusion service you need. For every project, we allocate a technical sales manager who is responsible for overseeing the designs, manufacturing process, quality assurance and delivery of your profiles. Whatever the requirements of the product, our technical sales team will be communicating with you throughout the entire process to ensure that you stay in the loop. 
Specialist Technical Design
We also offer a specialist technical design service that allows us to meet your specific requirements and specifications of your extruded profiles. We have a vast knowledge and wealth of experience in this industry, and we make sure that it is completely at your disposal. Whatever your questions or queries may be, we make sure that we have the solutions ready and waiting. From the initial conservations right through to the delivery of the final product, you can rest assured that we are wholly committed to providing excellence in our services. Our experienced team can take your initial design concepts and create a bespoke plastic extrusion that perfectly fits your desired usage. Whatever your intended application, we will specify the ideal polymer blend and quickly and cost-effectively bring your vision to life. 
Tool Room
We have an in-house, fully equipped tool room with experienced toolmakers, enabling us to offer our customers a comprehensive production and maintenance facility. We have over a decade of experience in manufacturing bespoke custom tooling for our customers. With the support of our technical team, we can offer cost-effective and simple solutions for tool development and design. We're unique in this industry for our in-house custom tooling capability. It allows us to develop bespoke tools specifically designed to produce individual profiles with the need to outsource. This saves your project time and money! We don't rely on external suppliers or businesses to produce the tools we need to progress your custom tooling ensures that every product you order from us has a speedy turnaround time.
Secondary Operations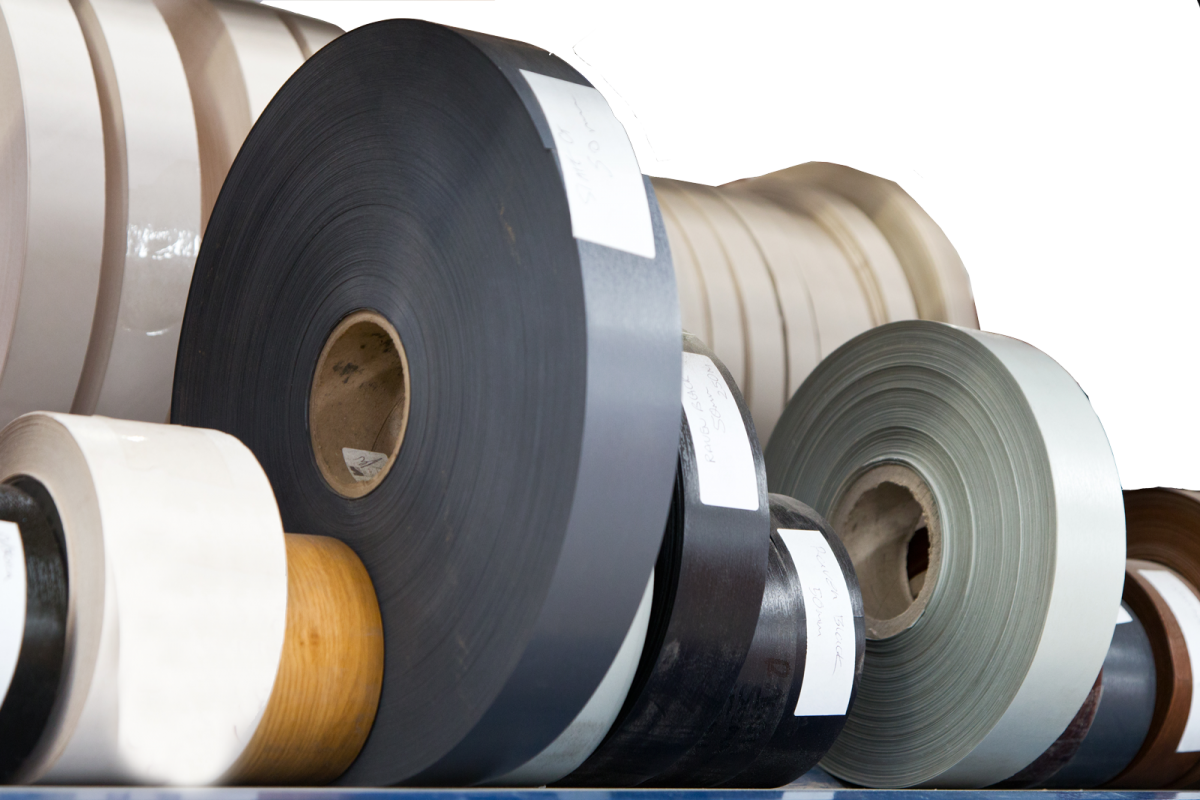 Alongside our main services, we also offer a series of finishing and secondary operations. We are equipped at Rocal Extrusions with a range of in-line punching, notching and drilling equipment that offers a cost-effective solution to prepare your extrusions for their final use or the next stage of the manufacturing process. We have also invested in top-of-the-line printing technology to print your extrusions with serial numbers, production dates, and more! This will allow us to constantly monitor the quality of our products and make sure our customers have the option of having important data or information included on the surface of plastic extrusions they source from us. 
Furthermore, we offer the secondary service of sawing and cutting in-line. This allows for a fast and cost-effective solution for your products to receive the exact length and size that you need without any further hassle. Our in-line saws hold a tolerance of 1mm on a one-metre length. In addition to sawing and cutting, we provide a thermal blending service to ensure that you can fit your plastic extrusions to any surface, even if it is not straight!
If you're looking for a plastic extrusion company that goes above and beyond for your project, then Rocal Extrusions is for you! All of our services are part of the package, and we want to make sure that we provide exceptional products throughout the process. If you would like to start your plastic extrusion process today, please feel free to contact us for a free quote! Our wonderful team is on hand to answer any questions you may also have.